Boost Your Online Presence with a Professional SEO Audit
Uncover the Roadblocks to Maximizing Your Website's Search Traffic and Conversions. Explore Creative Web Designs' SEO Audit Services for Actionable Insights and Customized Solutions!
Why Choose Our SEO Audit Services?
Website In't Showing Up on Google?
Get answers with an SEO audit service
Welcome to Creative Web Designs, where we provide comprehensive SEO audit services to help businesses improve their online visibility, drive organic traffic, and maximize their website's performance. Our experienced team of SEO experts uses the latest tools and strategies to conduct in-depth audits and deliver actionable recommendations tailored to your unique business needs. With our SEO audit services, you can unlock the full potential of your online presence and achieve long-term success in the digital landscape.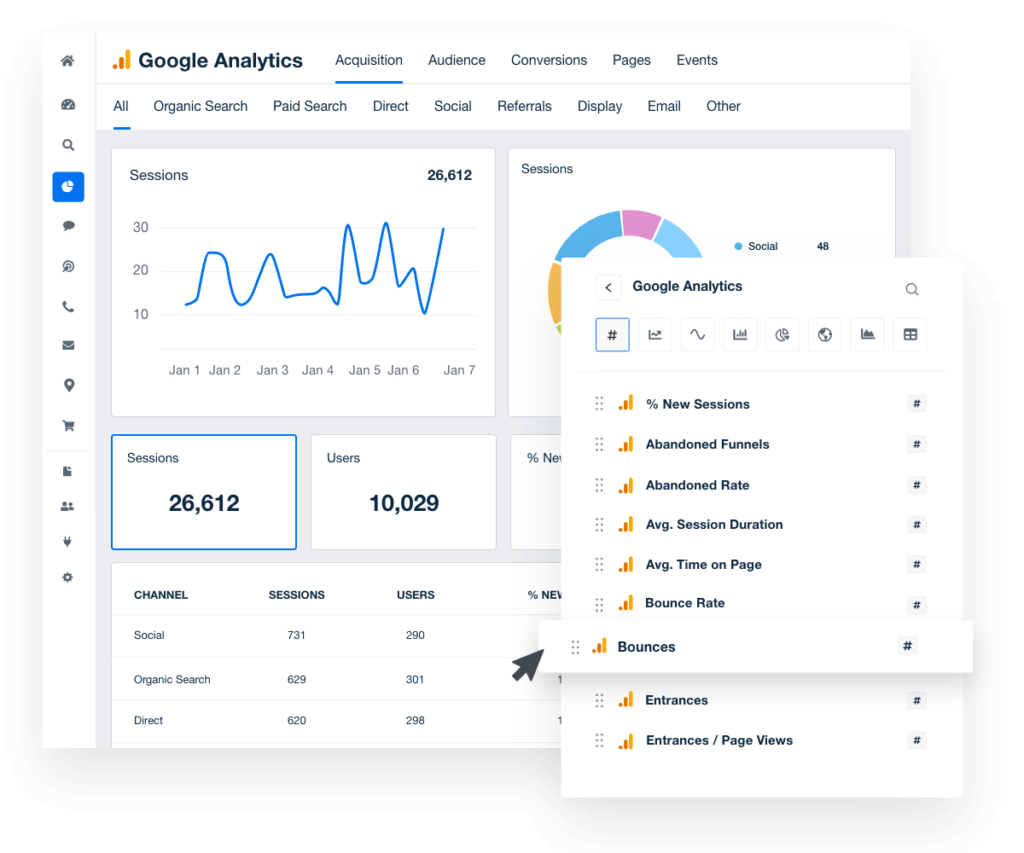 Why Do You Need an SEO Audit?
In the rapidly evolving digital world, search engines are constantly updating their algorithms to deliver the most relevant and valuable results to users. To stay ahead of the competition and rank higher in search engine results pages (SERPs), it is crucial to ensure your website is optimized for both search engines and users. An SEO audit is the first step towards achieving this goal.
Our SEO audit services provide a comprehensive analysis of your website, identifying both on-page and off-page factors that impact your search engine rankings. By conducting a thorough audit, we can uncover potential issues, highlight areas for improvement, and devise a tailored SEO strategy that aligns with your business objectives.
Website Analysis: We start by analyzing your website's structure, design, and content to ensure it is search engine-friendly. We assess factors such as site speed, mobile-friendliness, URL structure, and overall user experience to identify any areas that require attention.

Keyword Research: Our experts conduct extensive keyword research to identify the most relevant and valuable keywords for your business. By targeting the right keywords, we can optimize your content and increase your visibility in search results.

Competitive Analysis: We analyze your competitors' websites and SEO strategies to identify their strengths and weaknesses. This helps us understand the competitive landscape and devise effective strategies to outrank them in search results.

On-Page Optimization: Our team assesses your website's on-page elements, including meta tags, headings, content optimization, internal linking, and keyword usage. We provide recommendations to optimize these elements, making your website more search engine-friendly and improving its chances of ranking higher.

Off-Page Analysis: We evaluate your website's backlink profile, assessing the quality and relevance of inbound links. Additionally, we identify opportunities for link building and devise strategies to enhance your website's authority and credibility.

Technical SEO Audit: Our experts conduct a comprehensive technical analysis of your website, focusing on factors such as crawlability, indexing, XML sitemaps, robots.txt files, and canonical tags. We identify technical issues that may hinder search engine visibility and provide recommendations for improvement.

Content Assessment: We evaluate the quality, relevance, and uniqueness of your website's content. Our team identifies content gaps, duplication issues, and opportunities for creating fresh, engaging content that attracts both search engines and users.

Reporting and Recommendations: Finally, we provide you with a detailed SEO audit report, summarizing our findings, recommendations, and an actionable plan for improvement. We ensure transparency and clarity, guiding you through the process of implementing the suggested changes.
We're excited to help businesses achieve their goals! When you pick Creative Web Designs as your digital marketing agency, you won't receive a one-size-fits-all plan. Instead, we'll provide a personalized strategy that suits your unique company, needs, and objectives. Let's make your dreams a reality together!